YOUR JOURNEY STARTS HERE...
LEARN MORE

YOUR FUTURE AWAITS...

RESULTS ARE OUR EXPERTISE

THE RIGHT TOOLS TO WIN

CHANGE STARTS NOW

EVERYONES NEEDS ONE...



Marketing Eye is an innovative full-service marketing social media, branding, PR, web development, copywriting, and graphic design agency. We provide small to medium-sized businesses with an experienced marketing team for a low monthly fee. Marketing Eye is unlike the typical marketing agency. Our outsourced department delivers hard measurable results to the companies we work with through a strategic approach. Have you dreamed of owning your own business?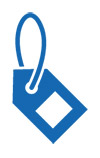 License Fees:
Initial license fee:
$25,000
Ongoing monthly fee:
14%
of revenue

5 Clients
revenue
fee
licensee revenue

10 Clients
revenue
fee
licensee revenue