YOUR JOURNEY STARTS HERE...
LEARN MORE

YOUR FUTURE AWAITS...

RESULTS ARE OUR EXPERTISE

THE RIGHT TOOLS TO WIN

CHANGE STARTS NOW

EVERYONES NEEDS ONE...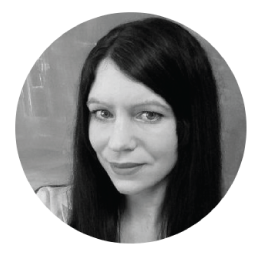 Melissa Sharp
Marketing Eye Brisbane
Owner of Marketing Eye License
I first joined the Marketing Eye family as the manager responsible for running Marketing Eye's Sydney office. Implementing Marketing Eye's methods and training, I honed my craft as a marketer, and
the Sydney office saw significant growth. The License opportunity with Marketing Eye was a natural progression in accomplishing a long held dream – to own my own business.
Not wishing to compete against the flourishing Sydney team, who I had worked so closely with; I made the decision to move to Queensland, to start my new life as a business owner, buying a Marketing Eye License for the Brisbane territory.
Capitalizing on the strength of the Marketing Eye brand and existing resources, within 6 months I now have 9 retainers, and am responsible for a wide variety of inspiring clients. I have secured a continuous income which would have been unreachable working as an employee. I have the support of an established brand, a talented team of creatives, marketers and web developers, and am privileged to have the inspirational Mellissah Smith as my mentor. My hard work translates directly into the growth of my own business, Marketing Eye Brisbane.
I recommend the Marketing Eye License model to any marketer looking to rapidly achieve their own successful outsourced marketing business; without having to 'go at it alone'. The Marketing Eye License model empowers you to run your own business, with the support and resources of a leading marketing consultancy.
Through the Marketing Eye License model, Mellissah Smith is redefining marketing as an industry. I sincerely hope many other marketers take this opportunity to change their own lives, and take direct control of their professional and financial success as a Marketing Eye business owner.
Buying a Marketing Eye License allowed me to quickly accomplish a long held dream, to own my own business.